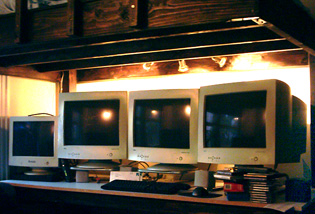 I promised these pictures a long time ago, and my lazy ass has been too busy/lazy/forgetful to offload the shots from my camera, pick the best ones, edit them for viewing and post them online. Shame, right?
Anyway, you'll no doubt notice right away that I made very little effort to clean up before I shot these pics. Someday, I'll clean my room and then take another picture or two and THEN you'll see. Also, you'll notice that the horrible light is still on. These were taken before I put up the string-lights that now adorn my ceiling. Those'll have to get photographed too, someday. So many project ideas, so little motivation. I do have up the mini-tracklight, which I love, and which gives good light for working on the computer, just as I hoped it would. I definitely need some curtains and some blinds, but that's another problem for a time when I have money. Pillowcases work fine for the time being.
Click Read More to see the full-size images. There are 5 at 800×600. That's all for now, folks.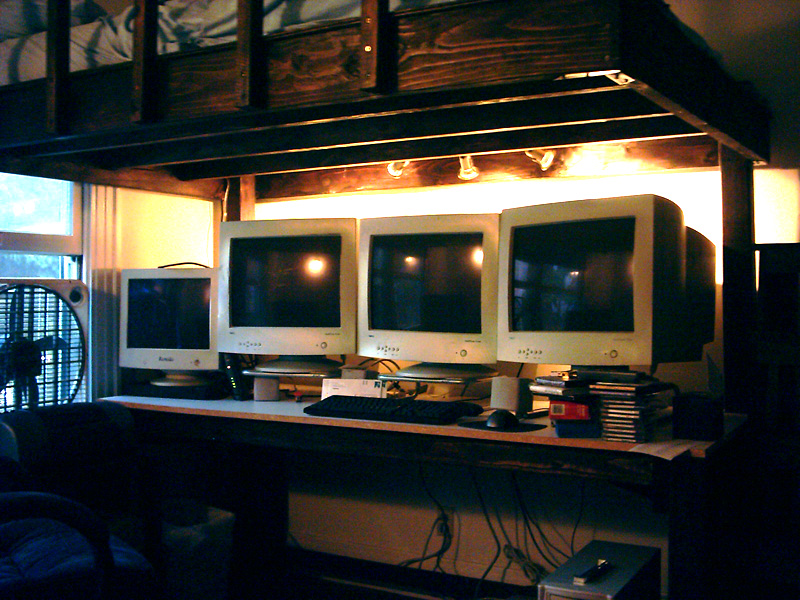 ---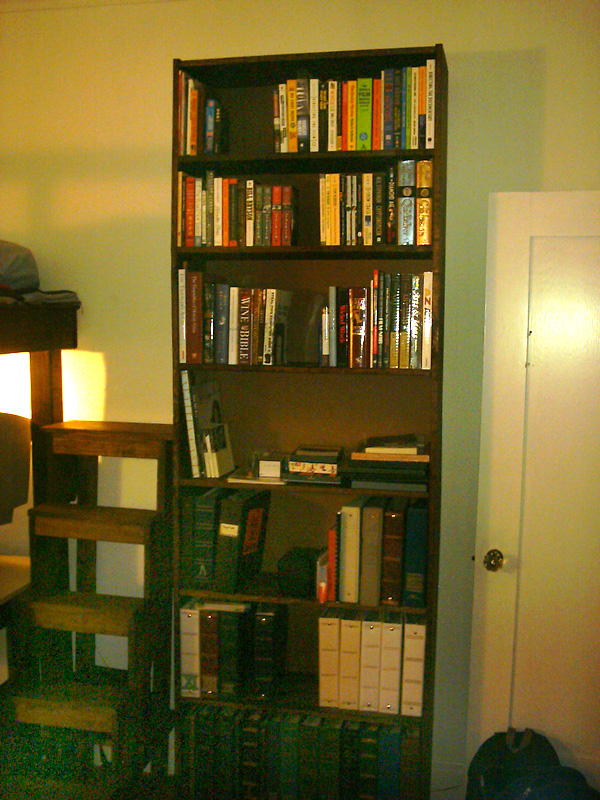 ---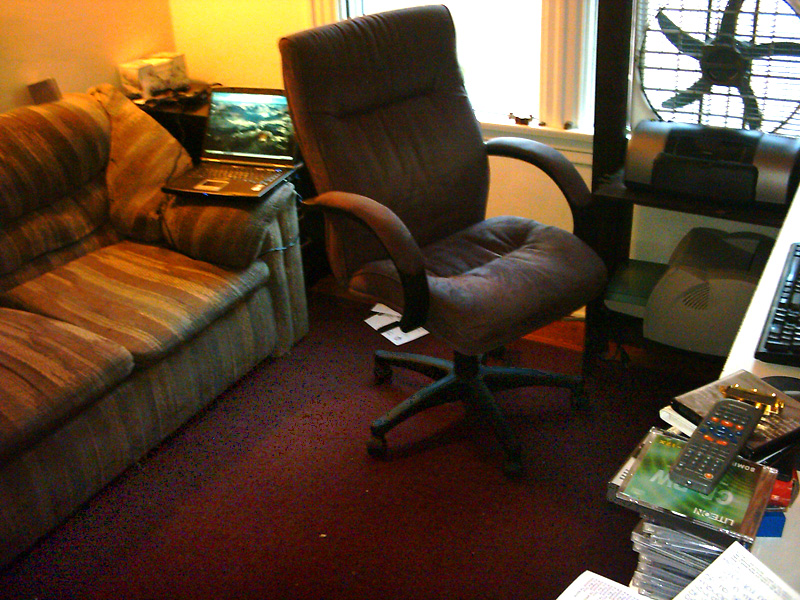 ---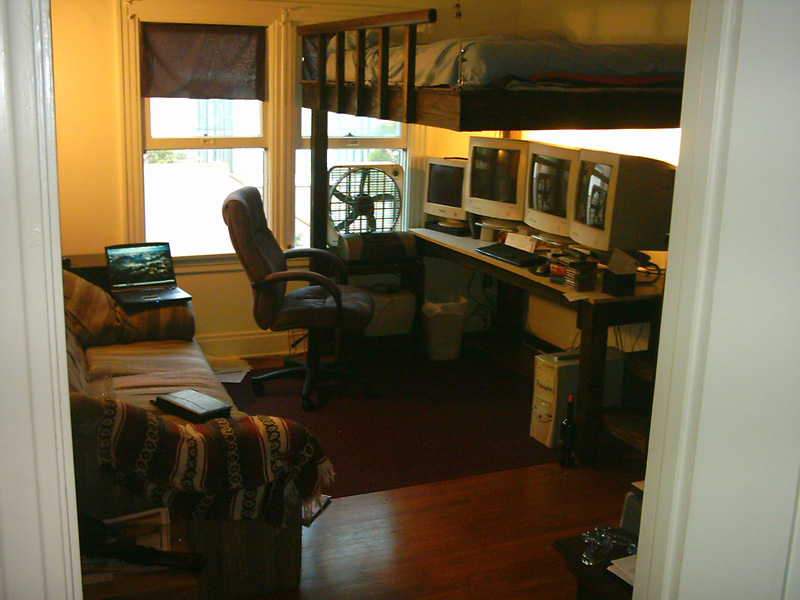 ---