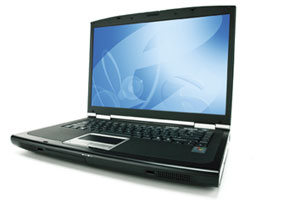 So the forums are finally fixed for those of you using themes. It took Katie cutting and pasting her error into an IM for me to do anything about it, but I did. Sorry to leave it so long, but my QA instinct isnt so high on my own stuff.
Im off to work on my new laptop – its an eMachines M6809, with an Athlon64 512MB RAM, a 15.4″ widescreen powered by a Radeon 9600, etc, etc, etc. Hit the link for all the goodness. I think Ill upgrade the memory and the HDD with the rebate money, and then itll be the sweetest machine alive. Nuff said.
If you notice other problems with the site, by the way, feel free to e-mail them or post em under just about any story. I tend to be too lazy to chase down all the posibilities of problems, but I do want the site working for you. And no, I have no idea whats going on with the webmail feature. Im trying to fix it, though.