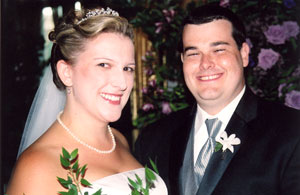 Finally! I scanned some of the pics that I took at the wedding and am putting them up for your perusal!
There are tons more, actually, but Ill leave it to Scott and Sharon to post em when I finally get them album-ized and sent their way. Included in this batch are a couple of pictures of me in a tux, which is a rare event indeed. Also included are a couple of pictures of the non-wedding dinner that happened the night before the wedding. Fun times. Thanks to everyone who came out, and if you werent there, you probably should have been because you would have had fun.
A few more pictures will probably pop up here in the next few hours, so keep your eyes peeled.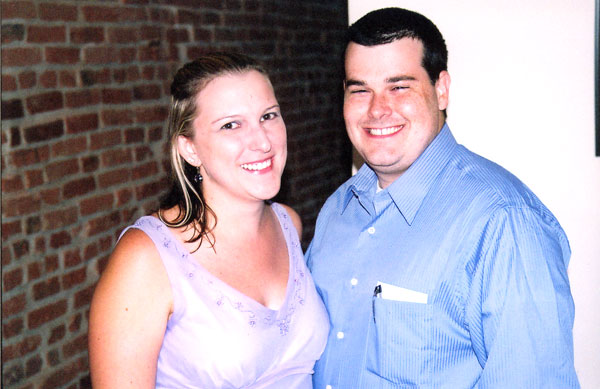 Not married yet, but so cute!!
---

At dinner with Sharon, Scott, Kurt, Meg, Ket, Dave & Becca
---

Megan and Ket – keep in mind I chose not to post the one with Ket flipping me off.
---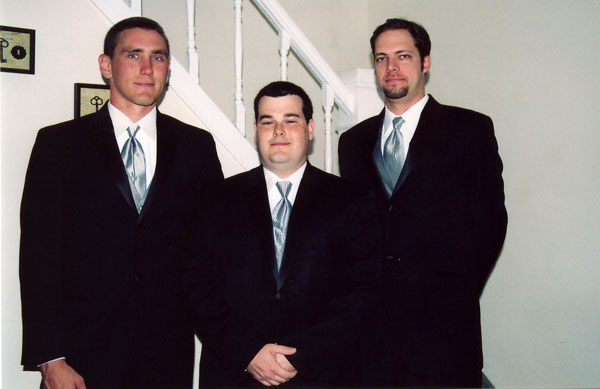 Tuxes!
---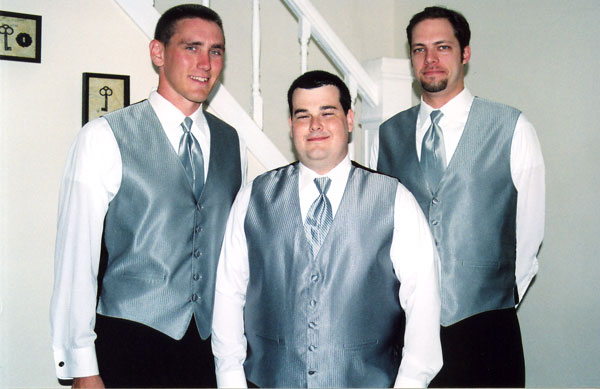 There we are!
---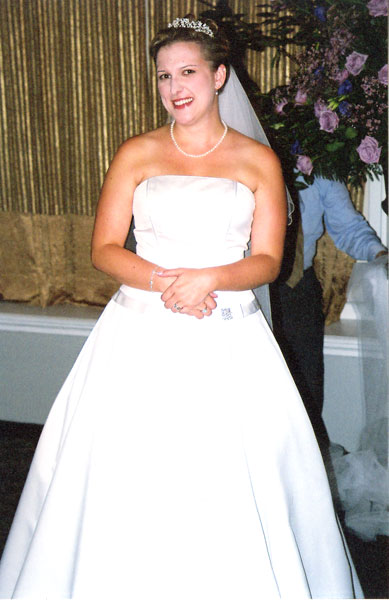 The Bride
---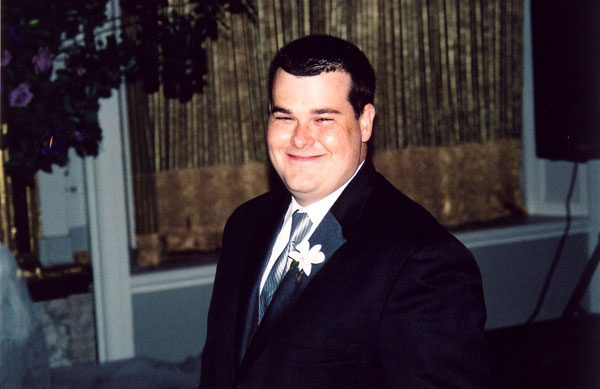 The Groom
---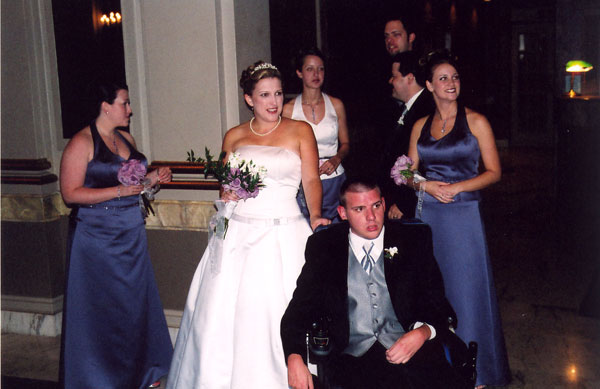 The wedding party, minus the photographer
---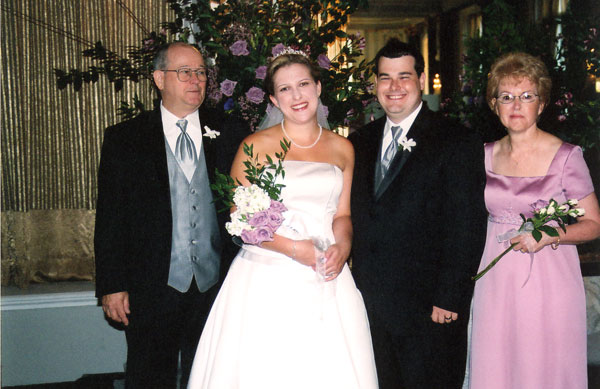 Bride, Groom, and Grooms folks
---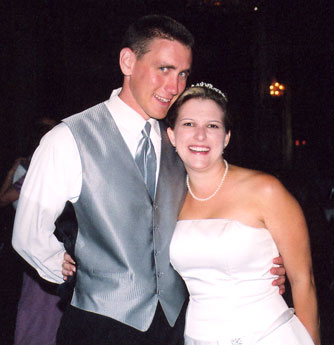 I'm all set to steal Scott's new wife in this picture. I would have succeeded, too, if it weren't for a 4-foot-tall grandmother!
---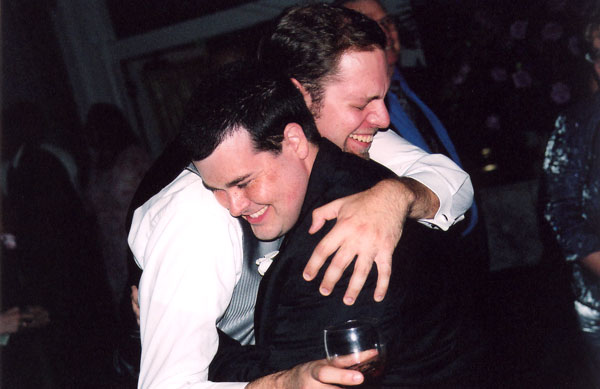 Can you feel the love tonight?
---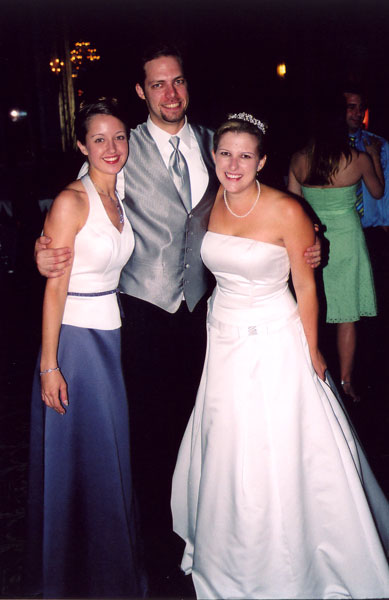 Kurt thinks he might be the luckiest guy in the room
---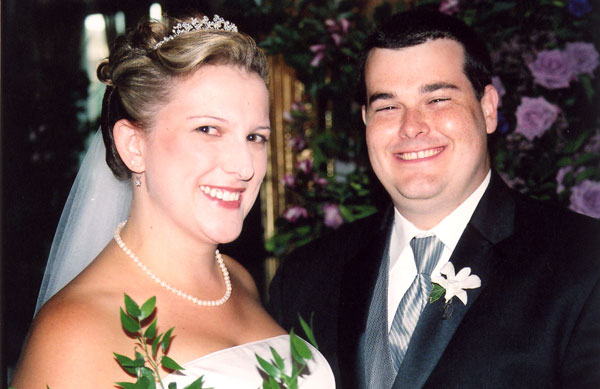 …and my favorite pic of the newlyweds to round out the set.