I have set down security deposit on a place to live. It's in Melrose Hill, which appears to be a micro-community of entirely-hispanic inhabitants. Its near Hollywood, although I'll let the maps speak for themselves in terms of placement.
Its a one bedroom, one bath place with a living room, a small kitchen and a little dining nook. There's an air conditioner in the bedroom, although its older than the hills, so I can't imagine that it works so well. Well have to see. The carpet is new, the paint is new, and there's a sliding-glass door that's covered by a grate, making it like the worlds largest window.
I move in this weekend, and the time I spend without my stuff will be well-spent getting furniture that I need, building desks, planning my new layout, etc. I'm going to do some interesting things with the place, I think, just because I've never lived on my own before. It'll be nice to have my own place, anyway. I'll take pictures before I move in, so I can post empty pics, and I'll probably make up a diagram later of the approximate size of the place so I can consider the future arrangement of furniture.
On the Read More page are three maps to give you a better idea of where I sit in relation to things. Its mainly in case anyone wants to stalk me, I figure Ill make it easier for you. Once I get moved in, I'll start to expect visitors, so plan a trip to LA soon, cool?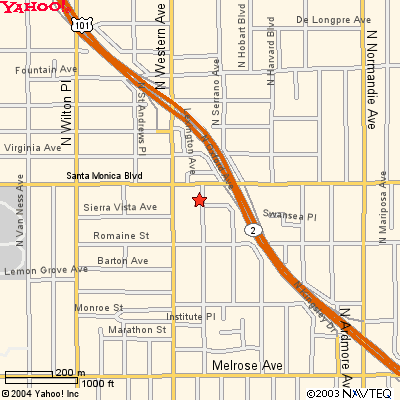 ---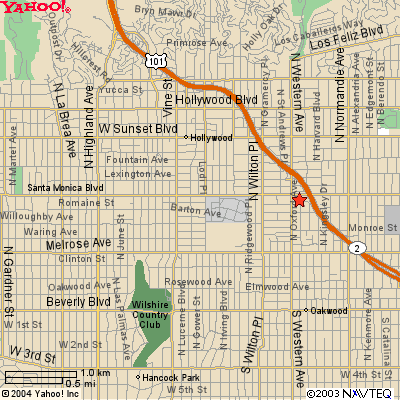 ---