Two days down of my year's first culinary experiment, and so far, I'm a happy camper. (Soon, I'd like to be a *real* camper, but that's another story.)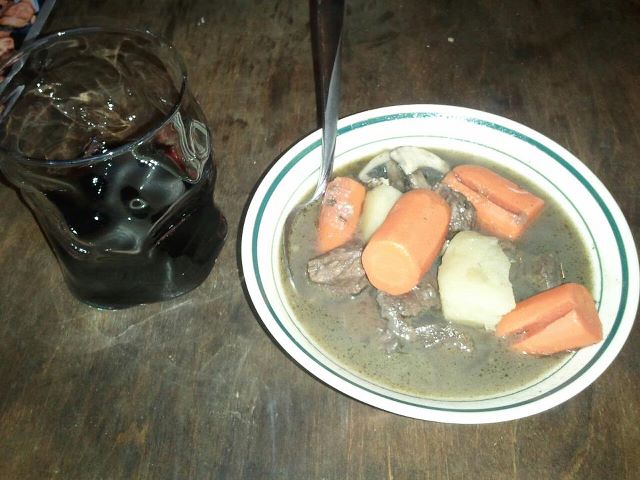 First, as you probably saw on Facebook, I made Beef stew.  Took forever to make, but turned out great. Glass of wine, helping of stew, Cowboys loss… great way to start the week.
Yesterday, I made a ginormous batch of Chicken Noodle Soup. Took less time (~3 hours) but was every bit as good.  My first try at making chicken noodle soup and it turned out okay – victory!  Emily came by just in time to get the first round straight from the pot, which was also nice.  Of course, 7-quarts of soup makes enough for an army (or at least more than enough for three people), so I ended up freezing at least half of it.  Someone remind me that it's there.
After the break, there are a couple pics of the chicken noodle process and upcoming soup week notes.

First of all, thanks to my mom for posting a recipe for Red Kidney Bean soup that I'll be making this week (possibly today?). Second of all, here are some pictures of soup-in-progress for you.
Broth and Chicken, separated and waiting.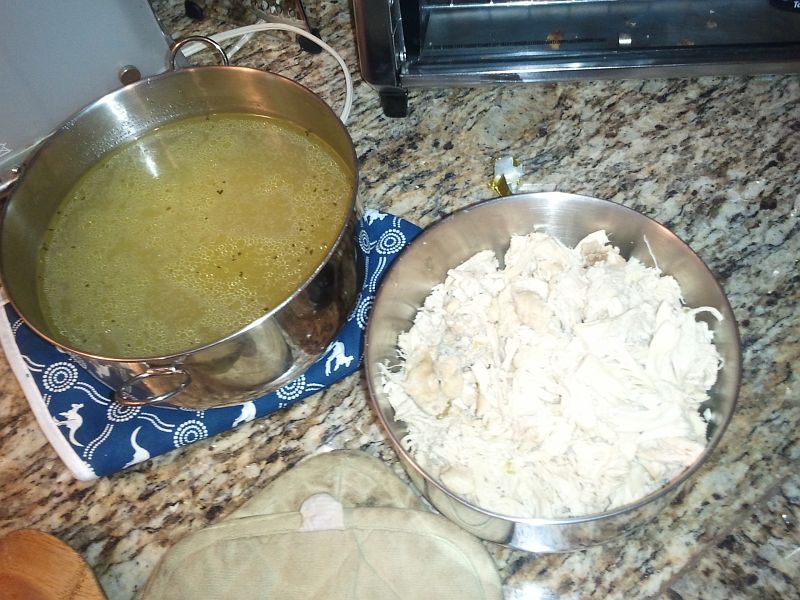 Sautéing vegetables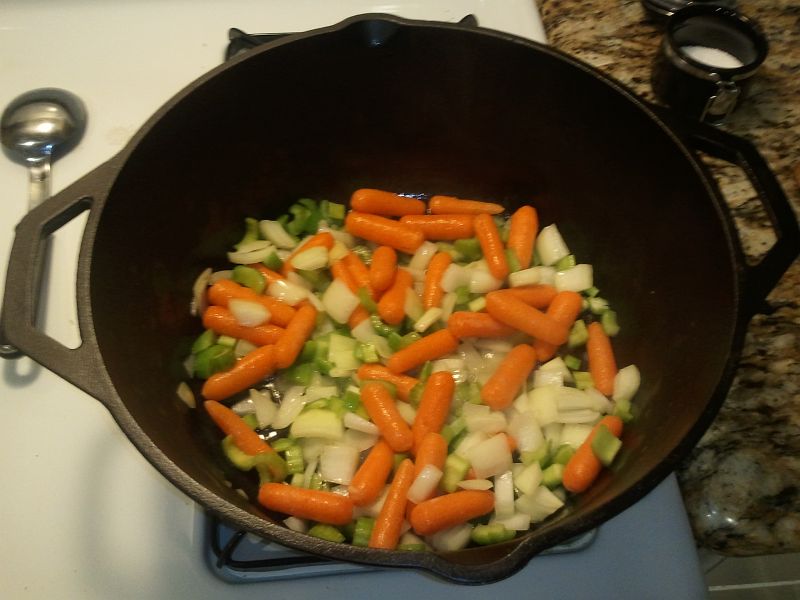 Finished soup.  7-quarts.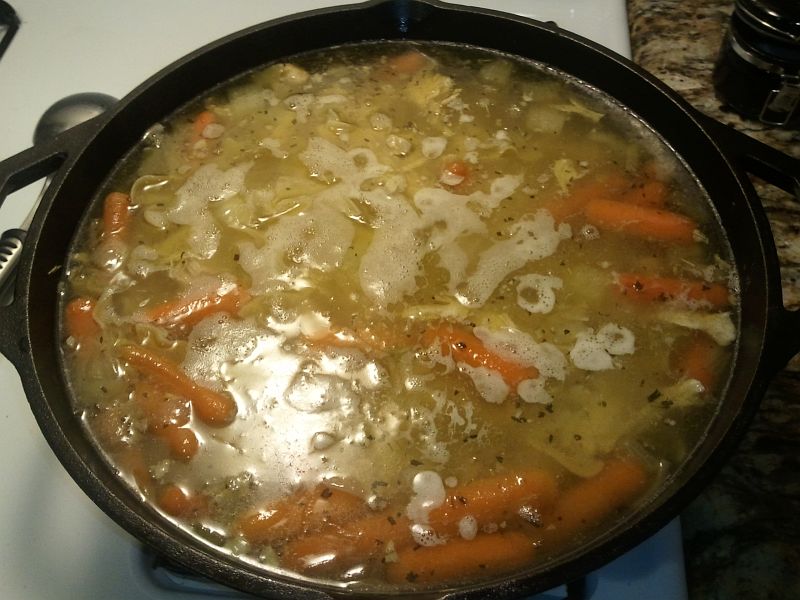 And, for the beef stew lovers out there: